Miguel Corral .
Share your time with a native who is fully knowledgeable about the history and culture of Mallorca and is able to enrich your visit by explaining our way of life and by entertaining you with personal anecdotes. For my commentaries I never underestimate audience intelligence.
If you can't make fun of life, life will make fun of you. However, I've always tried not to take life too seriously, because it seems that when people do, it only leads to stress, disorientation, and disappointment.
"Excellent private tour"



We were a group of 12 travelers and used Miguel for a shore excursion when we were in Palma de Mallorca in December 2014 on a cruise ship for the day. Communication with Miguel leading up to the tour was excellent and he was there waiting for us at the end of the dock with our name on a sign.

He supplied a very comfortable bus and driver and we had an excellent day with him. He took us to the Castell de. Bellver, a little village called Valldemossa, a scenic drive on the other side of the island, then a walking tour of Palma finishing off with a private tour of the Cathedral. Plus a chance visit to a local wine shop in one of the back lanes of Palma.......It was an excellent tour!

Miguel was the perfect guide. His English is excellent and he is very knowledgable and passionate about the area. I would highly recommend him.





Miguel Corral having completed extensive academic and practical training, he is a fully qualified and registered tour guide specialises in small private sightseeing tours in Mallorca with a customized itinerary. He is able to offer Private and tailor-made tours to the most discerning visitors, including walking tours and individualized city tours by car or minivan.

Member of The Guild "Colegio Oficial de guias turisticos de las Islas Baleares" and the Federation of European Guides. F.E.G.



He speaks: English, French, Spanish and Italian.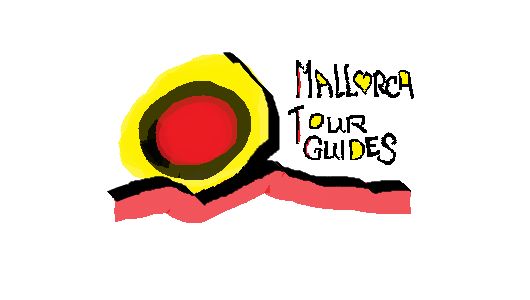 I love my job ! I am happy to share my experience with others, taking pride in offering a sensitive and professional service at all times. I alway
s tailor each tour according to the interest of my guests. I am very flexible and open to your suggestions.
Contact directly to me to tailor your Mallorca tour : mallorcatourguides@gmail.com





When you travel with a professional tour guide you will make discoveries that go beyond the information of a guide book. discover Free Style Cruising, a cruise experience like no other in your destination tour. All the tours are planned to meet your interests and needs, if you don't have any clear idea, I'll be glad to show you my favourite places in Palma de Mallorca

TOP RATED SHORE EXCURSIONS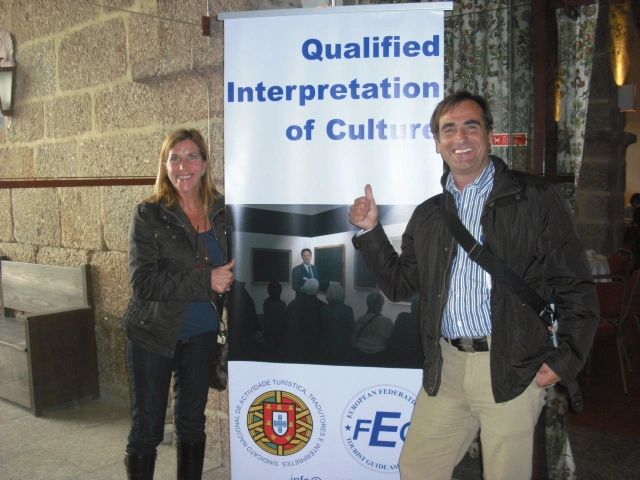 MallorcaHD_tardetrain.pdf
475.7 KB Palma_Valldemossa_HD.pdf
353.9 KB
Local private guide. Hotel pick up and drop-off at the place of your choice. Guided tour of the Cathedral. Guided walking tour of the historical Palma. Transport by air-conditioned minivan or mini bus ...
Personal consultant.. Palma de Mallorca, Spain

Guided walking tour- Orientation and Heritage tour - Local life ( 4 hours )
Itinerary:
We start our Palma walking tour in the heart of the ' Palma Old City', the Gothic Quarter, which dates back to the Roman times. From the meeting point, walking along the ancient renaissance city walls and seeing the remains of Palma's early settlement, as the Almudaina fortress from the Arab period as well as medieval buildings and sights in the lesser-known Jewish Quarter. We will get into the former " Call Major " and the " Call Menor" to see different settlements of Jewish heritage in the city, where it was the location of the main gate , the former synagogue and the Aljama.
Admire the beautiful Cathedral : la Seu, considered a masterpiece of gothic period and an ultimate Palma sightseeing experience, let's talk here about the merger and dialogue of artistic tendencies from different periods. We will Stroll through the narrow streets of the Casco Antic where nobility ,merchants and pirates once lived together in this neighborhood and joined forces in the construction of this impressive building.
Our Palma city walking tour continues to Morey Street where large palaces sitting right next to top museums like the Museo Mallorca. Dali private collection in a lovely building next to la Portella. . The Arab Baths Just next door. The area is renowned for its great traditional places .There are some local bars like La Sinfoneria to drink direct from the barrel, you'll still find the originals . You're likely to find yourself going back to a point out of time. Test a typical chocolate with ensaimada in a shop that opens business back to 1877and was the first shop preparing almond ice cream. You'll still find the original coffee and cuartos. You're likely to find yourself going back to a point out of time.
Take in the special atmosphere and enjoy some of our traditional products as you take a step back in time during your Palma experience.